Benefits of Buying Used at Porsche Austin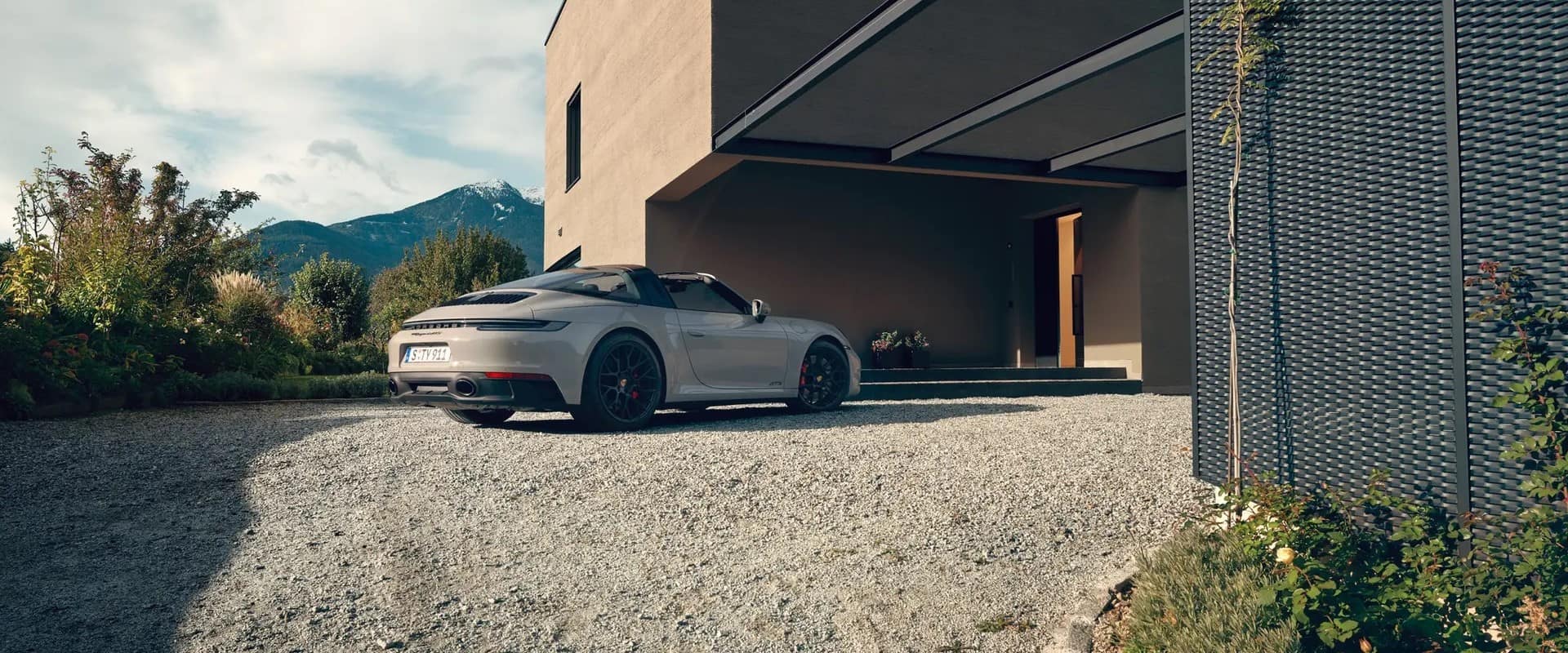 Porsche Certified Pre-Owned Buying Benefits
If you're in the market for a used luxury vehicle, we carry a large inventory of high-quality used cars from Porsche as well as other top automakers. As your Porsche dealer in Austin, we also offer a select inventory of Porsche Certified Pre-Owned vehicles. These CPO models are all in like-new condition with low mileage, and each has undergone a thorough multi-point inspection in order to earn certification. The Porsche CPO program takes buying and owning a used car to a whole new level.
Discover all of the benefits buying a quality used luxury vehicle has to offer with the help from the sales and finance experts at Porsche Austin. The Porsche standards of excellence are seen throughout our used car buying process, from our used car selection, offers, and online car buying options. Keep reading to discover what sets Porsche Austin apart from the competition and explore the latest special for used luxury Porsche vehicles.
Benefits of Shopping Pre-Owned
Whether you have your sights set on a Porsche Cayenne or a certified pre-owned Porsche Macan, making a savvy investment will undoubtedly appeal to your sensibilities. When you shop Porsche certified pre-owned, you can enjoy the benefits of driving a like-new model with the advantages of saving on a used model. Along with the exclusive perks that come with the Porsche certified pre-owned program, shopping used will allow you to:
Avoid major depreciation: Since most new cars lose value rapidly during their first few years on the road, opting for a pre-owned model will help your investment go further. Your investment will depreciate slower due to already having lost a majority of their value within their five years. In fact, new vehicles already start at a premium which loses up to 30% of their value within the first year alone.
Lower Sales Tax: It's common knowledge that the higher the cost of your vehicle, the more you can expect to pay in sales tax. When it comes to buying luxury vehicles, it can be especially important to consider that most states have a straight percentage on auto sales. For example, if you pay $10,000 for your vehicle and have a 6% sales tax in your state, that's an extra $600 in state sales tax.
Lower Insurance: Used vehicles are typically easier and less costly to fix, which could end up helping lower your insurance rate since they have more options and aren't restricted by the demands of a new car's warranty.
Explore endless options: With such great variety of models available in the CPO market, you can secure the keys to the model of your dreams for far less. You may even be able to find models that are no longer in production, or even be able to afford a specific vehicle that would be otherwise out of your budget if it were fresh off of the lot.
Customize: Because you are saving money by buying pre-owned, your bottom line could have more wiggle room when you shop. You can accessorize your ride to match the look, feel, and performance you crave. Additionally, when it comes to finding and adding an addition or customization to used vehicles, the marketplace may be larger than if it were brand new due to the time passing and the total quantity of that specific vehicle on the market.
Benefits of Shopping Certified Pre-Owned
Porsche Approved - this grade is given to pre-owned Porsche vehicles that meet the quality standards of the Porsche brand. This is how you can broaden your choice between a new and a pre-owned vehicle by one additional option: a Porsche Approved vehicle. Current model year vehicles and those of thirteen previous model years from the original in-service date with less than 124,000 miles are eligible for the Porsche Approved Certified Pre-Owned Program.
Buying a Porsche Approved Certified Pre-owned Vehicle means that your dream will remain unbroken. In fact, we are so confident in our high standards that we put our name on it: Porsche Approved.
What Porsche Approved means:
2 Years / Unlimited Miles Warranty coverage after the expiration of the new vehicle limited warranty or from the date of sale if the new vehicle limited warranty has expired
The vehicle meets the Porsche preparation standards
The certification vehicle has been inspected in compliance with our 111-point checklist
All work has been performed by Porsche trained technicians
Only Genuine Porsche parts have been used
When you compare the benefits of a certified used Porsche to other luxury models, a CPO Porsche is sure to offer far more peace of mind due to its thorough inspection and factory-backed coverage. While used vehicles can also be in great shape, the peace of mind that comes with our expert inspection is sure to make your Round Rock drives more pleasurable with a certified pre-owned Porsche Macan or 718 Cayman.
Shop Certified Pre-Owned Porsches at Porsche Austin
There's no doubt that the Porsche certified pre-owned program is one of the best ways to take home a like-new Porsche in the greater Austin area. Our team will help you select the perfect CPO Porsche sports car or certified pre-owned Porsche Macan that enhances your daily commutes and weekend adventures. What's more, our Porsche certified service center and genuine Porsche parts will help you keep your Porsche CPO vehicle running at its best.
If you have any questions about what it takes to get behind the wheel of a certified pre-owned Porsche Cayenne, Macan, or any other model, please feel free to contact us online, You can also reach out to us by phone at (512) 371-1155 to ask any questions you may have about Porsche certified used Porsche models.