Porsche Tire Service & Maintenance in Austin, TX
Quality tires are essential to getting the most out of your Porsche's performance and your safety. Keep your Porsche running smoothly, reliably, and efficiently with routine tire inspections and maintenance at Porsche Austin's Service Center in Austin, TX. Our certified service technicians are up to date on the latest specialized technology and advanced diagnostic equipment, so you know you are getting the best tire service and maintenance available. Learn more about the importance of routine tire checks and how to spot warning signs that your tires need to be replaced.
You can schedule a service online, or call our Service Center at (512) 351-3306 for more information. No matter what repair or equipment your Porsche needs, we offer ongoing Service Specials and Parts Specials. So stop by Porsche Austin's Service Center in Austin, TX for unbeatable expertise at a competitive price.
Tire Rotations and Changes
Your tires are the only part of your vehicle that makes constant contact with the road. Because of that fact, your tires naturally wear over time. And since you don't just drive in a straight line or on pristine terrain all the time, different tires will wear at different rates. This makes it essential to rotate your tires every 7,500 miles to prevent irregular tire wear. Not only will this improve your tire's performance and your safety, but it will also help extend your tire's lifespan.
And after a five to six-year period, you'll need new tires to ensure your safety, performance, and to protect your Porsche's value. When that time comes, the experts at Porsche Austin can help you pick out new tires perfect for your Porsche model and your lifestyle needs. Keep reading to review all the different types of tires available.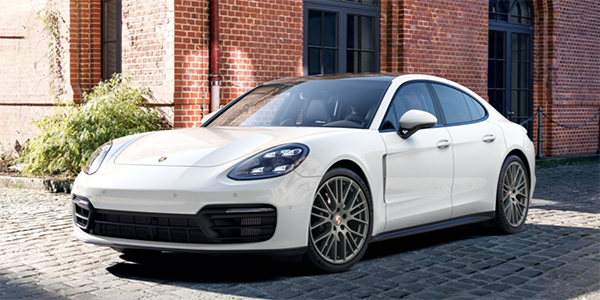 Tire Types
Your Porsche is a finely tuned machine that when paired with the right type of tire can enhance your performance's speed, range, comfort, and more. From track-ready tires to long-lasting all-season tires, the choice is yours. Different tires available to choose from include:
All-Season Tires: All-season tires have an aggressive tread pattern and unique composition to offer reliable traction in most weather conditions.
Performance Tires: Get the most out of your Porsche with these grippy and responsive tires ideal for smooth roads or tracks.
Summer Tires: Great for the Texa weather, these tires are ideal for the summer heat as well as both wet and dry conditions.
Winter Tires: While not likely necessary for Austin, TX, these tires are ideal for areas with snow, or that drop below 45 F°
How to Check Your Tires
Knowing the common warning signs of tire wear is vital to ensure you're always driving on safe and stable tires that are ready to respond at a moment's notice. From routine visual checks every month that includes looking over your tire's tread and signs of damage to feeling out how your vehicle is driving and responding to your commands, additional wear signs to look out for include:
Noticeable tread loss
Signs of tire damage
Reduced traction
Hydroplaning in wet weather
Noticing a rough or noisy ride
Loss of control while cornering
Why Porsche Austin's Service Center?
Porsche Austin technicians are highly trained and certified to perform whatever Porsche service you may need. Whether it's time for your next tire rotation or oil change in Austin, or if you need new brake pads or transmission service, we get the job done right. We also offer exclusive service specials and make it easy to schedule a service appointment online. Additional perks of choosing Porsche Austin's Service Center include:
Certified service professionals
State-of-the-art equipment
Flexible hours and quick service
Available drop-off and pick-up
OEM Parts only