Porsche Macan Maintenance Schedule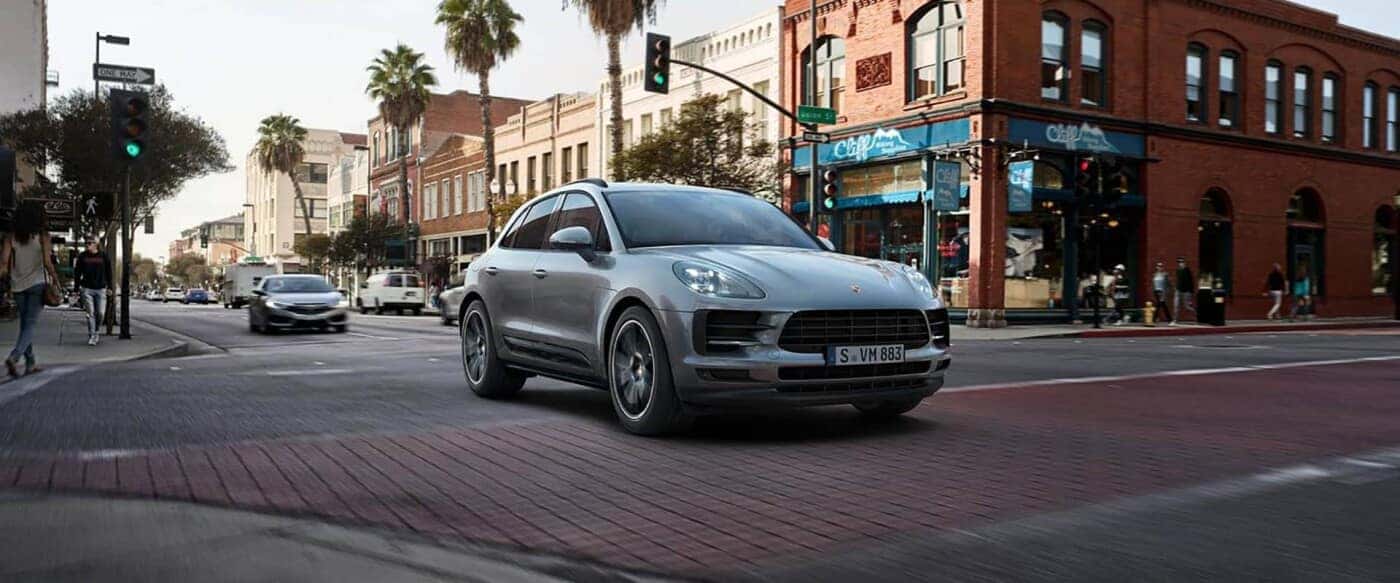 When you upgrade to a luxurious model like a Porsche Macan, you deserve nothing but the finest driving experience for years to come. Keeping your drives smooth and your vehicle in top shape requires proper care. So, following the recommended Porsche Macan maintenance schedule will allow you to keep your high-powered SUV performing its best. Here at Porsche Austin, we offer expeditious service and fair rates to keep Porsche Macan maintenance costs low and to ensure that each appointment at our service center is a pleasant experience. Learn more about Porsche maintenance with us below.
Major Porsche Macan Maintenance Schedules
The Porsche Macan maintenance schedule recommends an oil change every 10,000 miles, or once a year. Along with that, the following maintenance tasks should be performed at 40/80/120/160k miles, or at 2, 6, and 10-year intervals if mileage isn't reached:
Electric System: To ensure your commute from Lakeway to Round Rock comes off without a hitch, experts will check and reset the diagnostic system, check windshield wipers, windshield washer functions, adjust nozzles, test horn, inspect the condition of the battery and ventilation hoses.
Spark Plugs: Macan S spark plugs should be replaced every 40,000 miles or once every 4 years. Macan Turbo spark plugs should be swapped every 30,000 miles or 4 years.
Interior: Check the condition and operation of seat belts, replace filter for pollen filter.
Exterior: Inspect wiper blades, polish reversing camera lens, inspect vehicle lighting, adjust headlights, inspect trailer hitch operation, and check radiators, air intakes, firewall, liftgate, and sunroof body drains for blockages or debris.
Under Vehicle: Fully drain engine oil and change the filter every 10k miles, inspect tire pressure, check underbody for leaks and ensure that covers are secure. Also, check brake pads and discs for wear, inspect brake fluid and hoses, check axle joints, tie rods ends, inspect exhaust system for leaks and check mounts.
Engine: Fill engine oil reservoir and look for leaks, check fuel system lines and connections, inspect coolant and antifreeze levels and hoses, inspect PDDC fluid.
With such a robust service schedule, it can be natural to wonder about Porsche Macan maintenance costs. The good news is that you can rely on Porsche Austin near Bee Cave to save you time and money when it comes to car care. Our service coupons and precise staff are here to help you save where it matters most.
Additional Mileage Maintenance
In addition to the services described above, there are a few additional maintenance tasks that are needed once certain milestones are hit:
2 years: Replace brake fluid with genuine Porsche brake fluid and change fluid & perform test and adaption for Macan S clutch
4 year: Replace tire sealant
60k/6 years: Replace PDCC reservoir and change the oil in the PDK transmission
80k/4 years: Replace air filter
120k/12 years: Change all-wheel front differential drive oil and change the rear differential oil
160k/16 years: For the Macan S, change ATF and ATF filter
Save on Porsche Macan Maintenance Costs Today
Whether you're due for service or exploring what it's like to own a Porsche Macan, Porsche Austin is here to offer guidance. If you need routine car care or service for major repairs, you can book an appointment with Porsche Austin to find a friendly staff ready to offer expert recommendations. If you have any questions about caring for your luxurious Porsche, contact us today.
window.parent.postMessage({AutoLeadStarEvent: {type: "conversion"}}, "*");