Coronavirus Preventative Measures for Your Porsche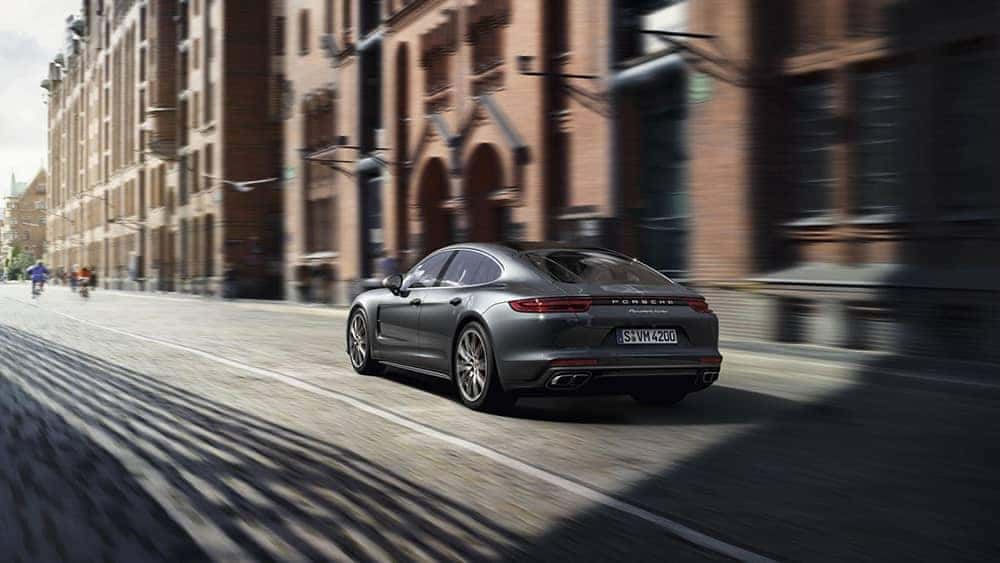 ---
---
During these uncertain times, it's essential to know everything you can about staying safe and taking coronavirus preventative measures. But how do you disinfect your car interior? Our team at Porsche Austin knows better than most about all the high-end materials found inside all Porsche models. We'll help you learn how to safely disinfect your car with the service experts at Porsche Austin near Lakeway!
How to Disinfect Without Damaging Your Leather
The American Chemistry Council offers a list of approved disinfectants that have been proven to work against the coronavirus family. This is the family of viruses that includes the novel coronavirus that causes COVID-19. However, be sure to know that choosing to use household and general-purpose cleaners may cause irreversible damage to the leather and other organic materials in your Porsche interior. Keep the following in mind before using powerful cleaners:
Many disinfectants will dry out leather causing it to degrade more quickly, and can dull finishes or remove preservatives. Mild soap and water won't be quite as effective, but will clean without fear of damage. Vinegar can also be used if you are very worried about the impact on your leather.
The novel coronavirus is vulnerable to heat and sunlight, so some cleaners will recommend keeping your car in direct sunlight. However, excessive sunlight can fade and damage upholstery and dry out leather.
Washing your hands thoroughly and regularly is the best way to keep your interior free from the virus without damaging your interior. We also recommend that you install a new HEPA air filter to keep your interior fresh.
So what's the main takeaway? If you want to reduce the risk of damaging your interior, be sure to use a mild detergent and water, and then clean and condition your interior using leather-appropriate products. If you're not in need of a deep cleaning, keeping soap, water, and microfiber cloths on hand can help you clean before and after Lago Vista drives.
Coronavirus Preventative Measures: What Areas Should I Clean?
Now that you've read up on the proper precautions to take before sanitizing your Porsche interior, take the following steps to sanitize your vehicle to prevent the spread of coronavirus. Keep in mind that it pays to be thorough and that it never hurts to go the extra mile.  Here's what you can do to get started once you procure adequate leather cleaner and conditioner, along with soap, water, and microfiber cloths:
Start with the steering wheel. When driving through Lakeway, you'll be handling your steering wheel throughout. That means it's one of the dirtiest parts of your interior. Areas like stitching, seams, and multifunction controls can also be a trap for germs, so take care to clean them. Wipe these areas down thoroughly with soap and water before applying your leather conditioner.
Disinfect door handles and buttons. Lakeway drivers will also frequently touch their door handles and dash buttons or knobs. Be careful to not use a disinfectant wipe on exterior handles, as it may damage your paint. While you're working on the door, take a moment to wipe down all the controls for the windows and side mirrors. You should also wipe down the rearview mirror.
Wipe down the infotainment system. You spend lots of time handling your infotainment controls, so they're also important to keep clean. For your touch screen, use a microfiber cloth to remove fingerprints, then use an ammonia-free cleaner of your choice. Remember, harsh chemicals, paper towels, and tissues can damage the screen. If in doubt, use a cleaner that's safe to use on electronics like laptops and tablets.
Clean the cup holders, consoles, and storage areas. These areas are especially susceptible to crumbs and other debris. Be sure to get into these hard-to-reach areas to ensure cleanliness.
Clean your seats. Before cleaning leather surfaces, it's important to do a spot test to ensure that your chosen cleaners don't discolor any surfaces. Plain soap and water is a great way to clean leather surfaces, but make sure you don't soak any surfaces. Wipe down the fabric surfaces with mild antibacterial soap, then rinse promptly and dry it as much as possible with a clean dry cloth. And remember, condition your leather after cleaning, whether you're just using soap and water or if you're using something more powerful.
Do you still have questions on what products you should be using? Contact our parts department to learn what you need to keep your Porsche clean.
Remember We're All In This Together
At the end of the day, CDC guidelines are the most important steps to follow, and our team at Porsche Austin can help you keep your Porsche even safer on the streets of Lago Vista and Bee Cave. Contact us if you have any questions for our team!
Want to check out local tips? Plan for the future by learning from our guide to Barton Springs.
Learn More with Porsche Austin
What is tire rotation? Simply put, tire rotation is a service performed to ensure that your tires don't wear down too quickly. As the name suggests, tire rotation involves moving the position of your tires at set intervals. What does a tire rotation do? Well, this service can prevent uneven wear and tear, minimize the…

If you're searching for a way to upgrade your Lakeway travels, opting for a new Porsche Cayenne will fill every drive with endless pleasure. This competitively priced luxury model is perfect for daily drives in Round Rock and weekend adventures in Bee Cave. While this SUV is certainly built to turn heads, the Porsche Cayenne interior offers…

Turn heads on Lakeway streets in a luxury SUV the whole family will love. The 2021 Porsche Macan showcases exciting design on top of premium technology and interior comfort. With the spacious interior, you have more than enough room for seating up to five passengers to share the luxury driving experience. Explore the Porsche Macan…