How to Wash a Car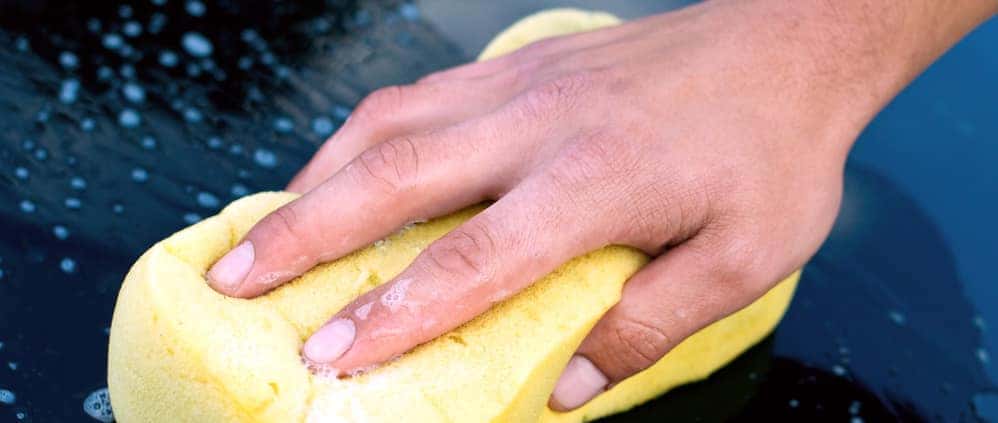 ---
---
You've probably washed your Porsche many times, but do you know how to wash a car properly? If you're ready to learn how to wash a car the correct way, Porsche Austin in Austin can help! Read on to learn the basics of how to wash a car and how often to wash a car so your new or pre-owned Porsche stays in top condition and continues to turn the heads of Lakeway drivers.
Steps by Step Instructions on How to Wash a Car
Take these steps to wash your car properly and keep it looking good as new:
Rinse and Wash Thoroughly
A thorough rinse helps to remove heavy dirt and debris before you really start to scrub the dirt and grime off of your vehicle. It will also help remove anything that could leave scratches if it might get rubbed into the paint while washing.
Use a vehicle-designated soap and water solution and car washing mitt or a clean sponge to give the surface of your car a full cleaning. Start on the roof of your car, and work your way down, saving the wheel wells and tires for last.
Once you've finished washing the body of your car, rinse it again to remove all the soap.
Wash your windows, using an ammonia-free glass cleaning solution so you can more clearly see the road when driving around Round Rock.
Use an acid-free low-strength, pH-balanced aluminum wheel cleaner to completely clean your wheels and tires. The wheel wells may be the dirtiest points in your car, so be ready to spend plenty of time on them.
Remove Any Lingering Bumps and Apply Compound
Tree sap and other types of contaminants can leave little bumps on your paint that soap alone might not remove. Use a clay bar to gently buff away any surface-level impurities.
To smooth away any small scratches, use an automotive compound with a dual-action polisher. Two to four coats of this compound will provide the best results and make your vehicle shine like new.
How Often to Wash a Car
If you're curious about how often to wash a car, the answer depends on how you drive and where you go. If you often explore off-road areas or commonly drive on sand or salt during winter weather, you should wash your vehicle as often as you can to keep it clean. In a perfect world, you should wash your Porsche as soon as it comes into contact with any potentially harming contaminants. Waxing your vehicle consistently will also increase the protection and make your paint last much longer. If you mostly use your vehicle for your commute to Bee Cave, washing once every couple of weeks should be sufficient to keep your car looking new. Wax your car every six months or so to ensure that your paint is protected from harsh conditions.
Porsche Austin is at Your Service
The auto expert team at Porsche Austin is always at your service and ready to help. We can help with your car maintenance schedule and even provide more tips for DIY car care. Call our service center with any questions you may have about care and maintenance for your Porsche or another luxury vehicle. You can also find a variety of great car care products in our parts center. Why not contact us today? We're ready to help you learn more about everything from regular gas vs. premium gas, to how to check your oil, to washing your car.