Porsche Austin Delivery Experience
Celebrate Delivery of Your New Porsche with a test drive at Circuit of the Americas– North America's premiere road racing track.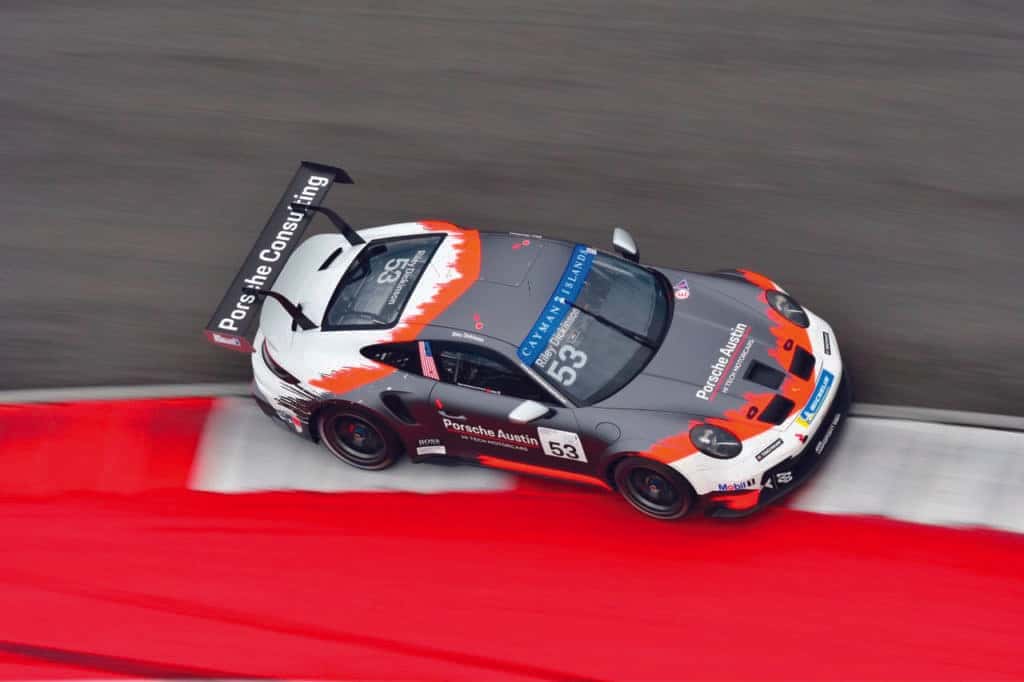 Drive your new Porsche the way it's meant to be driven- on a world class racing track. See what a Porsche is really capable of and enjoy an exclusive one-on-one, two-part session with your own personal Product Specialist/Pro-Driving Instructor. 
Your personal on-track delivery includes:
» Pre-track vehicle inspection at Porsche Austin (must be performed prior to event date).
» Porsche Austin track delivery welcome presentation.
» One-on-one vehicle orientation session with your personal Product Specialist/Driving Instructor.
» 60-minute driving session at CoTA's Grand Prix circuit with your right-seat Product Specialist/Driving  Instructor.
» Pit lane gala cocktail/dinner after the event.
$2,000.00 Registration fee
To book your Porsche Austin track delivery, please contact Porsche Austin at: 
512-371-1155 or delivery@porscheaustin.com
or contact Eli Mendoza at:
512-483-7919 or eli@porscheaustin.com 

Porsche Austin Delivery Experience
Registration 4:00 PM
Vehicle Orientation 5:00 PM
Hot Track 6:00 PM
Gala Event 7:00 PM
Please note, if you cannot attend this event, the Porsche Delivery Experience is available within 6 months of your new Porsche purchase.