How to Pronounce Porsche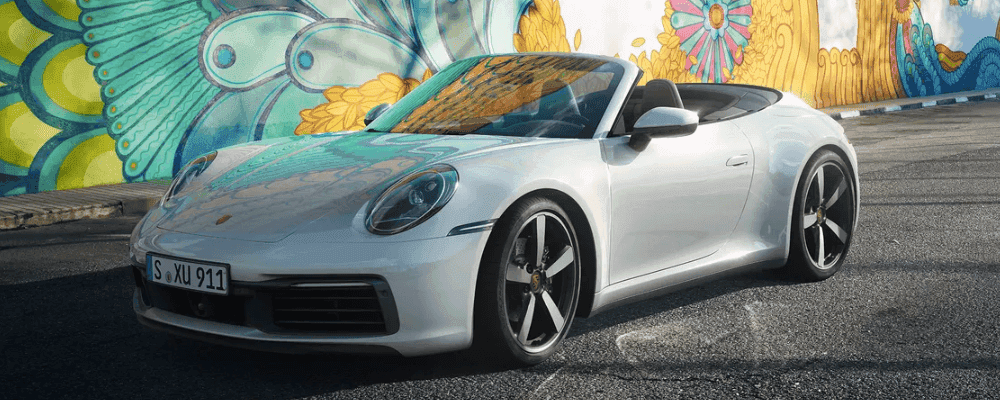 How do you pronounce Porsche? While the pronunciation of Porsche hasn't exactly baffled linguists, it can be easy to get wrong. There's plenty of evidence of that around Lakeway and Round Rock, but how do you say Porsche? One of the most common pronunciations we hear is "Porshh." While this is close, it's not quite right.  In its proper form, "Porsche" is actually a two-syllable word, simply pronounced, "Por-shuh." Take a closer look into the fabric of Porsche with our model research guides prepared by the experts at Porsche Austin.
A Brief Porsche History
Now that the burning question, "How is Porsche pronounced?" is out of the way, let's look more closely at its brilliant history. The Porsche brand was first born in 1948, a luxury born from extensive modifications on existing Volkswagen parts. Within a few months, the first Porsche model made its stunning debut. Around 1950, the notable classic Porsche 356 series began production and took the world by storm. Read on for more other historical milestones of the Porsche brand:
1953: The 550 Spyder won its first race at the Nürburgring.
1956: The 10,000th Porsche 356 is produced.
1964: The series production of the Porsche 911 commences, redefining style and performance, throughout the entire industry. See our new vehicle specials to find the perfect deal on the bold 911 and other Porsche vehicles.
1974: The Porsche 911 Turbo made its debut at the Paris Auto Show. It was the first production sports car that featured an exhaust turbocharger and pressure regulator.
1996: The 1 millionth Porsche vehicle is produced on July 15.
2002: The Porsche Cayenne SUV is the third model line produced by the brand.
2005: Construction of the Porsche Museum begins in Zuffenhausen.
2016: The new Panamera G2 makes its world debut in Berlin.
Your Porsche Dealer in Austin
While there is nothing that can match the performance, speed, and impeccable style of the Porsche, we do our best here at Porsche Austin. From our specialized service center to our numbers experts in the finance department, located just outside of Bee Cave, our attention to detail and streamlined service is built just for you. Search through some of your favorite Tequipment accessories to personalize your Porsche, then we invite you to explore our customer testimonials to see how we measure up against the lux and refinement of the Porsche range.
Write Your Porsche History at Porsche Austin
While you can rest worry-free now that you know how to pronounce Porsche, Porsche drivers in the Lago Vista area can be certain of our experts at Austin for everything Porsche. Want to learn more? Be sure to learn where Porsche is made with our experts today. Stop by our showroom in Porsche Austin today to see the historied Porsche lineup, or contact us directly online.
Learn More With Porsche Austin
What is tire rotation? Simply put, tire rotation is a service performed to ensure that your tires don't wear down too quickly. As the name suggests, tire rotation involves moving the position of your tires at set intervals. What does a tire rotation do? Well, this service can prevent uneven wear and tear, minimize the…

If you're searching for a way to upgrade your Lakeway travels, opting for a new Porsche Cayenne will fill every drive with endless pleasure. This competitively priced luxury model is perfect for daily drives in Round Rock and weekend adventures in Bee Cave. While this SUV is certainly built to turn heads, the Porsche Cayenne interior offers…

Turn heads on Lakeway streets in a luxury SUV the whole family will love. The 2021 Porsche Macan showcases exciting design on top of premium technology and interior comfort. With the spacious interior, you have more than enough room for seating up to five passengers to share the luxury driving experience. Explore the Porsche Macan…